This post may contain affiliate links, meaning that we will receive a commission if you click through and make a purchase. All opinions are those of the author.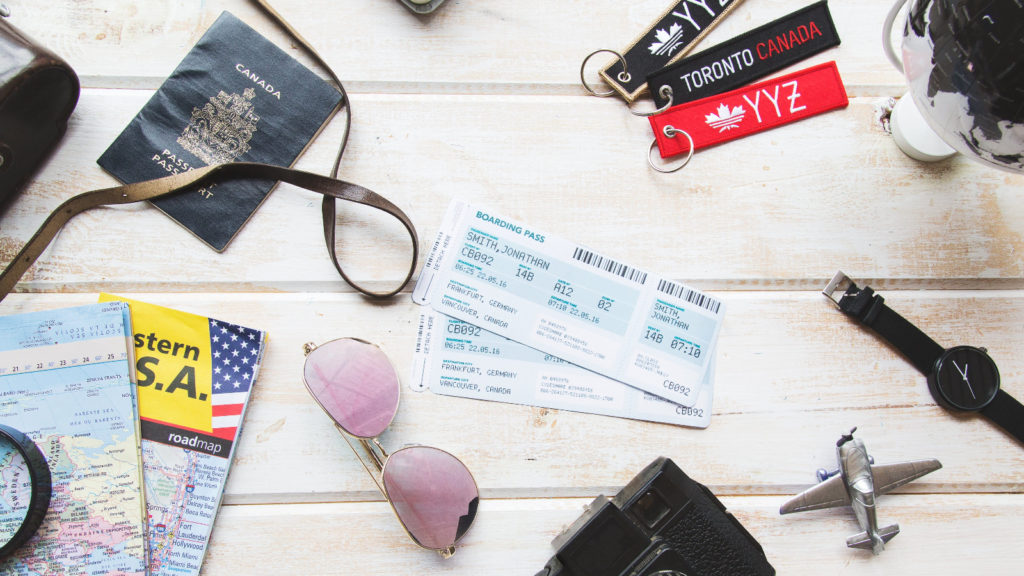 If you are purchasing a trip as a gift, don't just give them a print-out of your order confirmation. Consider downloading one of the following free boarding pass templates, all which can be customized with your own details. Announce that you are going on a trip, or use one of the printable plane tickets as finishing touches on a tangible gift that you are giving. You can also use one of these free ticket templates as invitations to a future event.
Mother's Niche Printable Plane Tickets
Mother's Niche has these printable boarding passes in green, blue, or coral. you can print the tickets, and then hand-write the passenger's name and the type of trip you are taking. These printable tickets are good as road trip announcements, plane boarding passes, or cruise tickets. Use a bold marker for the best look on these boarding passes.
Alyee Bits Customizable Boarding Pass Invitation
Alyee Bits makes a printable boarding pass save the date which can be edited using Microsoft Word. These free plane boarding passes are blank, and can be easily customized with your own backgrounds and text. Switch the colors or the fonts, as this boarding pass template can be made into your own creation.
Barley and Birch Printable Boarding Pass
The free printable tickets from Barley and Birch make an excellent set. This PDF set includes an airplane boarding pass, along with a baggage claim ticket. You can type right onto the PDF template to add your customized ticket details. This could be the perfect no-stress printable to attach to a gift basket.
Unoriginal Mom's Free Disney Themed Passes
These free Disney boarding pass templates from Unoriginal Mom are the perfect way to gift a trip to Disneyworld. While these PDFs are not editable, you can use Photoshop or hand-write names onto these passes. Unoriginal Mom also shows you how to glue together the perfect envelope to go with your passes.
Free Printables Online Wedding Invite
The boarding pass save the date from Free Printables Online is a PDF download where you can quickly type in your details to print. You cannot change the color or the fact that it says 'Wedding Date', but these are still a high quality printable that are the perfect way to announce your special day.
Free Printable Passes
Whether you are delivering a travel themed gift or making an announcement, one of these printable boarding passes could add the perfect customized touch.
Also check out: